As part of our initiative to create a community for travelers with special needs, we have a place where everyone can share their stories: User Blogs.
Every member of the TabiFolk family can create and share their own content – free of charge.
To start a blog entry, choose New Post from the My Blog menu.
The blog interface is clean and simple. Add a title, then start typing your thoughts below.
If you want to add a picture or video, start a new paragraph and click the plus icon that appears to the left of the article.
Like this:

You can also change text formatting. Select the text you want to change and a formatting appears like this:
Before publishing your post, add a category, tags and, most importantly, an awesome featured image to catch your reader's eye: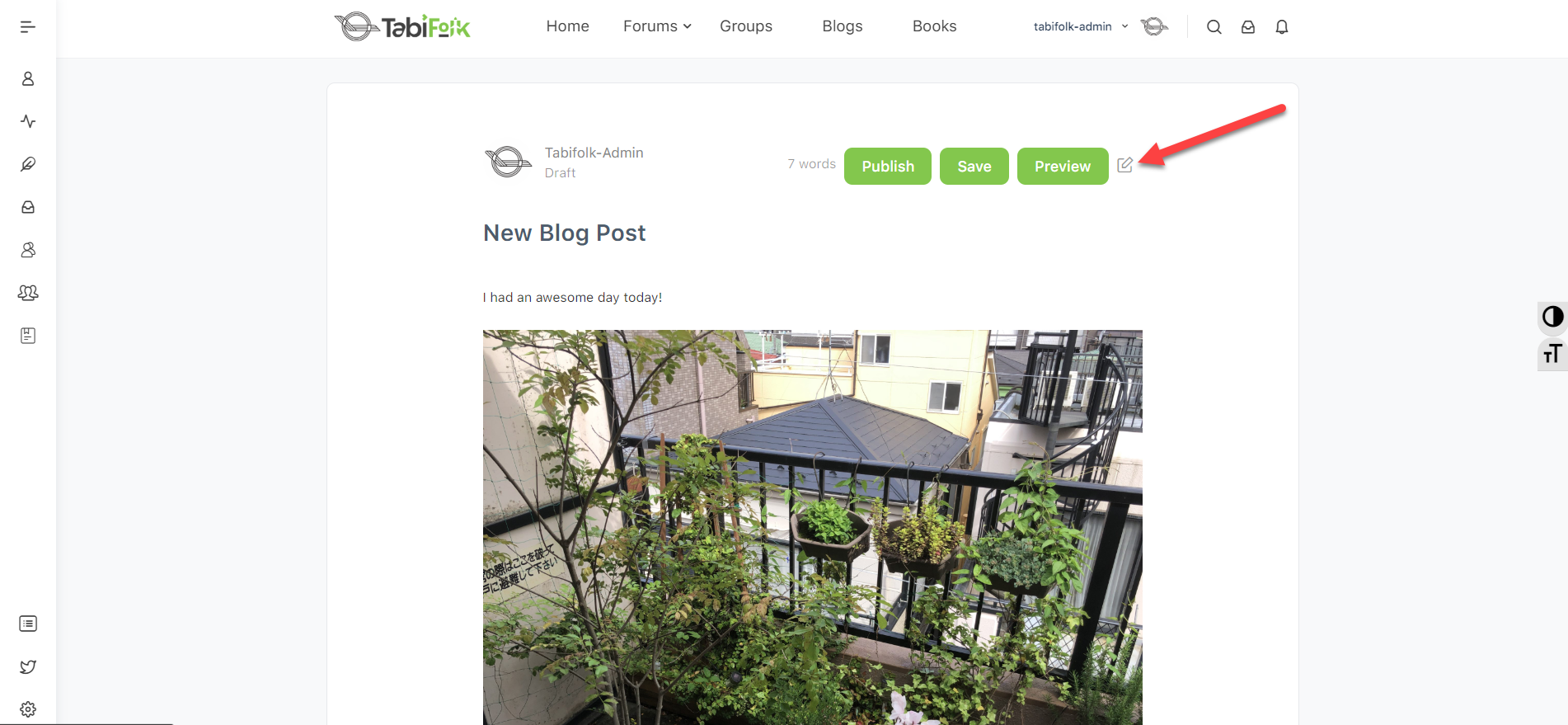 Before publishing you can save a draft or preview your work. Click Publish and your blog will be on display for all to see!
You can always go back to and edit old posts.
You can also delete an entry from the More Actions menu when editing your post.
We hope that this can not only help you share your thoughts on accessible travel, but also see what others have been discovering in their travels.
If you need help, please feel free to send a message to @tabifolk-admin
Happy blogging! And be sure to share your post on Facebook and Twitter with all your friends!
Published in Uncategorized