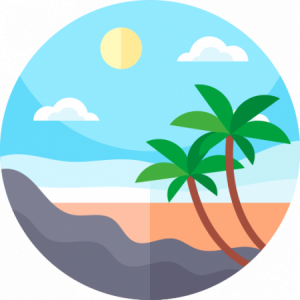 Accessible Beaches
Share about accessible beaches around the world or work together to help make your local beach accessible.... View more
Help Improve Australian Beach Access!
Hi everyone, we're relaying this survey because it is so important to help Beaches be more accessible and inclusive! https://cqu.syd1.qualtrics.com/jfe/form/SV_2iaS8w567Vx9Dcq?

CQUniversity needs your help to improve access to patrolled beaches for everyone in Australia by participating in a survey. The information gathered will enable them to identify how beach access may be improved to promote physical activity and improved health and wellbeing throughout Australia.

(By the way, we've got a whole session dedicated to that on Day 4 of our Accessible & Inclusive Tourism Conference coming up in less than 3 weeks –> https://aitcap.getaboutable.com/ )

You are invited to complete the survey if you are aged 65 years or older and/or have a disability or mobility limitation and currently access or want to access patrolled beaches in Australia. If you are <18 years or are unable to complete the survey independently, a parent, guardian or carer is invited to complete the survey on your behalf.

You may complete the survey online, or over the telephone: https://cqu.syd1.qualtrics.com/jfe/form/SV_2iaS8w567Vx9Dcq?
The survey will take approximately 20-30 minutes to complete.

For a full participant information sheet and further information about this study, please contact Sasha Job at CQUniversity, via email [email protected] or telephone (07) 4150 7702.