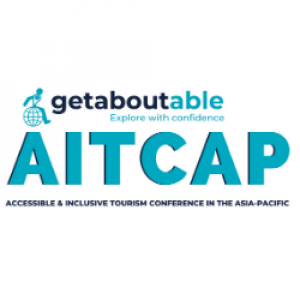 Accessible & Inclusive Tourism Conference in the Asia-Pacific
A group to keep the Conversation going strong about the only Accessible & Inclusive Tourism Conference in... View more
AITCAP 2023 is concluded! We're sharing the Highlights and the Recordings
After our In-person part of the Accessible & Inclusive Tourism Conference in the Asia-Pacific (AITCAP), our Online Day program offered additional tips and showcased some great examples of how to Start Change Now. We heard from more than 30 speakers, had passionate discussions in the chat and enjoyed a nice virtual Get-together event to finish the day on a high note.

We've gathered some highlights for everyone to read here: https://aitcap.getaboutable.com/past-session/2023/online-day-highlights/

1. The social impact of accessible & inclusive tourism and events is huge

2. Think of Accessibility & Inclusivity as an asset to your business, not as a requirement

3. "You don't have to be perfect, you just have to be clear" – Suzie Stollznow

4. How you welcome your visitor is as important as the accessibility of your infrastructure

5. Applying for an award is a great step forward

Recordings for our Online Day content can still be purchased so it's not too late to benefit from all the learning that happened there: https://aitcap.getaboutable.com/purchase-2023-recordings/

Let us know if you'd like to access more resources!