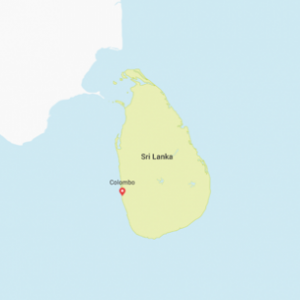 Sri Lanka
Public / Country
Public / Country
Share information and ask questions about accessible travel in Sri Lanka.
Sri Lanka in a wheelchair
Sri Lanka in a wheelchair

charlotte

updated 2 years, 9 months ago

4 Members

·

6 Posts

Member

August 19, 2018 at 1:39 pm

Hey,

I just watched a documentary about Sri Lanka and now I want to go! Has anyone traveled to Sri Lanka in a wheelchair? Are there any service providers that offer accessible holidays?

Thanks in advance!

Organizer

November 13, 2018 at 1:35 pm

I think I heard that Roll in Asia Tours is offering a Sri Lanka tour now… can you confirm @charlotte?

Member

November 13, 2018 at 7:20 pm

Organizer

November 13, 2018 at 7:38 pm

@charlotte thanks for the details!  Hopefully in the future you can get a van with ramps as well 🙂

Member

February 28, 2019 at 12:57 am

Rather than booking it from here, I would suggest you to get down at Colombo and book your agency from there.
It would be cheap and you will have the option to negotiate as well.
Plus there is a Srilankan Tourism booth as well.
Would suggest you to visit there.
Hope this answer helps

Member

February 28, 2019 at 6:00 pm

Hello Tirthankar,

Unfortunately not all travel agencies understand the needs of travelers on wheels. Also, when you have  only a few days of holidays one certainly do not want to spend the begining of the trip trying to plan its trip and find a potentially suitable service provider.

I suppose it is more comfortable to depart home with a reliable travel itinerary from a specialized agency answering your requirements so once on spot one just simply enjoy the holidays and relax !
Viewing 1 - 6 of 6 replies