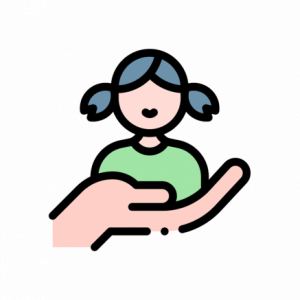 Traveling with Special Needs Children
Public General
A place for parents to discuss traveling with their children who have special needs. Share... View more
Public General
Reply To: Tips and Tricks from Lisa Simmons on the Family Travel Forum
Member

October 12, 2018 at 5:33 am

First — what a great forum addition to the ATF site — thank you so much for creating it!

We are a family of four (4) in the US Rocky Mountains: our youngest, who is currently 12 years-old, is appropriately sized, has Atypical Needs, SSN (Significant Support Needs), and is medically fragile + complex with life-limiting illness. They are profoundly I/DD with epileptic acquired global aphasia and multiple moderate physical issues, so a manual stroller wheelchair (stroller wheelchair meaning someone else pushes it: our child for myriad reasons would be unable to do so) is not because it looks cool (although they do!) but because it is necessary for mobility. They have no ADLs (Activities of Daily Living, like feeding oneself, dressing oneself, transferring oneself, bathing oneself, etc.) and require us to provide personal care (i.e. diapering). We have been traveling this kiddo's whole life, although it did take us a while to gain a comfort level with traveling to some remote places. We ONLY travel to places which we know will hold some interest for this child and which we will be able to enjoy as a family. We (my husband and I) are not passport ego driven (we all know exactly what I am talking about …) — we don't need to have umpteen stamps, we're not in some contest with anyone (and if we were we'd probably come in dead last … except for cuteness, and then we'd win!). We aren't on any social media sites, so there is no blogging or instagramming: we travel to try something new, to expose all of us to something different, to create special memories for us a foursome. I as a barracuda mama need to know that I kissed every frog to try and make life longer, better, sweeter for not just this child, but my older child, too. I also believe it is wildly important for us, a mixed-race mixed-use (ha ha) family to be out there, in the world, so people like us see us and can say "hello friend!" as well as people who claim they know no one with any sort of disability (ahem) to see **everyone** is human and entitled to the same rights, the same dignity, and the same fun.

I gave up my career to become a nurse for our youngest child, so they always have a medical professional with them. (at school they also have a 1:1RN)

Thank you for linking the tips site! It's great and is nearly what I would have recommended to any first-time travelers. Thank you for finding and sharing it.

I'd like to add to that list to start talking to your child's pharmacist at least two months before your departure. We do this so we always (well, NOW we always) have p-l-e-n-t-y of our child's meds: no one can count on finding that med wherever you travel. We learned this the hard way: we were on Hawaii (the Big Island), so this was still domestic travel, and my husband realized one of our child's BID (twice daily) meds, in this case a life-saving med, would run out about two days before we were due to go home. (pause for the obvious big fight which ensured between my husband and me with this realization!)

Because we are American and our child's meds are all filled in an American drugstore chain we naively thought "no problem!" Uh … BIG problem. HUGE problem. Neither that chain nor any chain on the islands carry that particular common medicine. My child and I even flew to Honolulu for a day trip to meet with a ped specialist at Kapiolani to see about getting an emergency short rx: no could do as NO PLACE in Hawaii is even able to order that drug! (Ultimately it worked out as our friend went to our local drug store, picked up the refill, and overnighted it to us in HI. But that was possible as we were still in the US: if we'd been overseas receipt of that med might've proved problematic.)

For years my husband has been itching to move to Hawaii but as if my hair in that humidity weren't enough of a deterrent, let's say the lack of access was the final nail in that coffin.

We have never again had this not-enough-meds problem. By talking to our child's pharmacists a few months in advance they are kindly, generously able to work with insurance, the doctors' offices, and the refill dates to ensure we not only get to take plenty but that we have extra. I'll bet we could pick up bandages just about anywhere we travel, but necessary, prescribed meds? Don't count on it!

My husband purchased a fancy camera lens bag to store our child's meds, syringes, tubes, etc. for travel. Because of the divided nature of the case it holds the bottles upright, and because of the design of the bag it wants to sit up when we put it in the overhead bin, for example. It was a very, very smart purchase.

Here in the US you can call ahead to arrange for a USA TSA agent (https://www.tsa.gov/travel/passenger-support) to meet and escort you through security: we've done it a few times and find the results to be more miss than hit, so we no longer do it. We also find USA TSA Pre-Check to be 50% hit and 50% miss. (Because in USA TSA Pre-check they will not let you remove the medical liquids before it goes through screening *even though we always tell them "medical liquids in the bag", so that necessarily takes longer with them screening the meds.)

If you need to travel with liquids for your child, I would urge parents to print out the page from the TSA website which states that medically necessary liquids greater than 3oz are allowable https://www.tsa.gov/travel/special-procedures). We had a monster of a TSA worker in the Portland, OR airport attempt to argue with me otherwise (about the sealed liquid nutrition for my child's g-tube). I whipped out my printout and she still refused, so I yelled* for a supervisor and, needless to say, it all worked out. But it should not have come to that — expect TSA workers to not know their job. That way you'll only be delighted when a) they do and b) they're kind. (The vast majority of TSA / Security workers we've encountered around the world have been so sweet, so kind, but it's the monsters who stick out in the memory, isn't it?)

*Most of my life I have been a very genial, quiet Pollyanna-sort. Being this child's mother has made me loud and fearless. When I write "yell" I mean I literally yell for assistance. I have no shame. My older child is embarrassed but accustomed to it by this point. If my kiddo needs a ramp I will ask and pester: I do not care. Get that ramp. I will say please and thank you, but I will not be like "oh, it's okay if you're busy." NO. When the wheels of my son's travel w/c got stuck in the gap in Shinjuku station in Tokyo, I literally yelled (in Japanese) for HELP! Help my son! And people helped my husband (who'd been showing off trying to do a back-wheelie — idiot) and me extricate those wheels. (Luckily I spoke Japanese.)

Along this line, I would add to not be worried about offending anyone for any reason: if I need to change my child's diaper and there is no appropriate place (this child is way too long / heavy for those baby changing stations, and I will NEVER lay my child on a public restroom floor, even though I carry tons of chux I will never have enough to do something that disgusting) I will ask for a hallway or a human shield so I can preserve as much of my child's dignity as possible. It's funny in a way, because changing their diaper on the plane is easier, just laying our child down along the seats which provide a natural visual barrier and away we go. I will never put my child's well being second: if they need their diaper changed I don't care if someone else is disturbed. They can walk / look away.

Another addition to the link shared: I never ever task any of my child's specialists with finding physicians / hospitals for us while we're traveling. They're kinda busy … and it is totally personal for me. Because we are chatty and close with all our child's physicians they do tend to know our travel plans: one time when we were going to go to Philadelphia the Special Needs Manager (an RN) at one of my child's clinics shared that she was from there and she had a friend at a clinic we might need in an emergency. So that of course I took! But the internet is a great guide (as we all know — I mean, we're here!) as well as the myriad online forums. I will not even think once let alone twice about temporarily joining any and all appropriate forums in the city(-ies) where we're going, domestic or international (for international I tend to join the expat parents groups). I also make a point of learning as much of the target language as I can, **especially** everything involving wheelchair / Accessibility and my child's multiple medical conditions. That's also a gift just for me because I am a polyglot so I have fun acquiring these languages months in advance. But even if learning the target language is not possible, trying to get as much written out beforehand is.

I am a big fan of the Wunderlist app: my husband and I can share our pages (so we both see real-time changes) on it. I can make pages specific to the city / country we are and I can type out whatever I need for hospitals, how to call for an ambulance, as well as putting things in the target writing systems if necessary (if they don't use the Roman alphabet). But that works for us.

Okay, this has taken on a bit of a life of its own, but this is part of what we do, what works for us, what makes travel for us possible and as stress-free as possible.