Is Kyoto Tower Accessible? Mostly!
In order to maintain the charm of the ancient capital, Kyoto has many rules about building height and appearance. Even convenience stores have more subdued colors and blend in. One of the building rules has to do with height and there are virtually no tall buildings… except one.
Kyoto Tower!
The building was built for the Tokyo Olympics and the opening of the Shinkansen Bullet Train in 1964. It is designed to look like a candle and sort of does at night when it is lit up. But this also brought controversy that lingers as many feel it ruins the feel of the old city.
As you would expect, a building constructed in 1964 doesn't have accessibility in mind. But the management has done what they can by adding a wheelchair stair lift: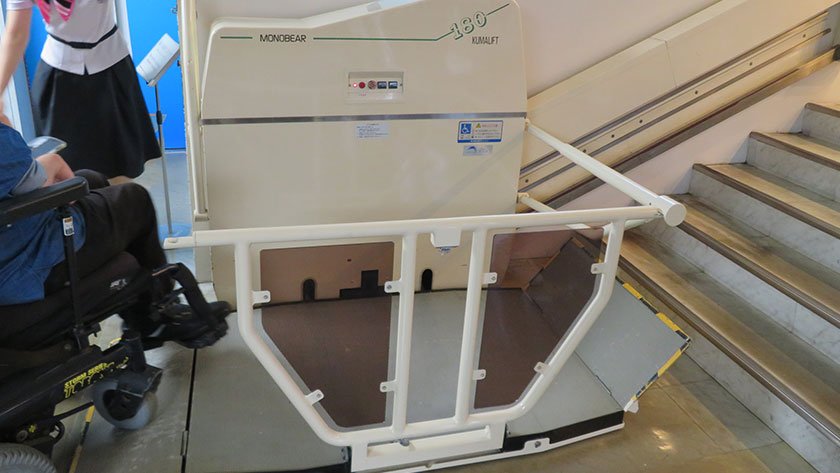 And some ramps:
While not perfect, it gets the job done.
Read the rest of our accessibility report for Kyoto Tower here: https://www.accessible-japan.com/places/japan/kyoto/kyoto/attractions/kyoto-tower/
If you have questions about accessibility in Japan, please ask us in the Japan Discussion forum!
Published in Destination, Travel