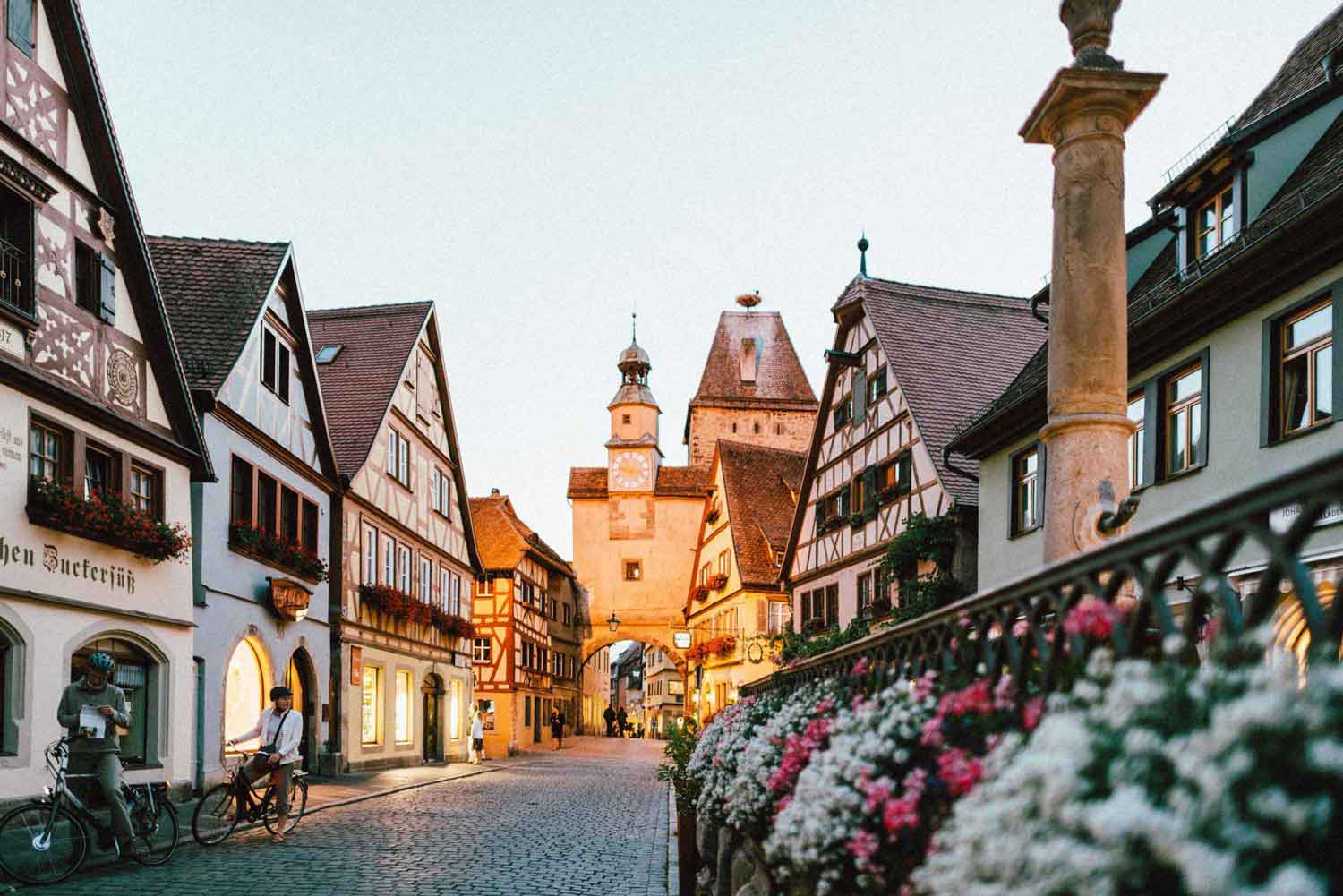 Germany
Share information and ask questions about accessible travel in Germany.
Germany, Berlin + Munich w/12y-o in w/c, no ADLs
Guten tag!

In November of this year, my family of four (one teen, one pre-teen, two parents) will be going to Germany for a week — first to Berlin and then taking the train down to Munich.

My heart outside my body (aka my 12 year-old son) is multiply, profoundly disabled, medically fragile / complex, etc. He is in an appropriately-sized stroller chair (as he is absolutely unable to participate in his mobility, trusted adults push the chair for him and arrange the tilt / supports as necessary) which I always make a point of saying "IT'S A WHEELCHAIR! He's not a baby, he's a young man." (He is 4'8″, after all.) We have gotten pushback about it being a stroller … but how many strollers are carrying a big kid and have red Transit latches on it? Also, how many strollers cost more than my mortgage?

I had had a wonderful back-and-forth email exchange with the Barrierefrei office within DeutscheBahn (to secure a rollstuhl and companion seat and any assistance necessary within the stations themselves) until they got weird (my opinion): they wanted me to email my credit card number, just email, not secure, so I said I would call. They emailed back that the people who answer the phone don't speak English, so they would call me. But they didn't call, so I called the DB office and with my pidgin German and the rep's much better English we were able to secure the necessary tickets and reservation for assistance (evidently there are steps up which my son in his chair must be carried).

But now I keep getting rude emails from the BFDB office. At least, *in English* to *this English speaker's eyes* they read as rude. Whatever, I've got the tickets, so that's good.

In Berlin (three full days) we're planning on doing a walking tour — usual suspects. Our hotel is in Mitte. We are excellent, strong walkers, both because that's just who we are but also sometimes (often) it can be hard to find Accessible entrances to public transport, so we have to walk. So I'm hoping with our good location and maybe utilizing city buses we'll be okay. ??? Must do more research.

In Munich (early evening first day, two full days, 2/3 final day) we'll also do a walking tour (our hotel is off the Marienplatz) and then a day trip to Dachau. I'll need to investigate the train stations' (both Munich and Dachau's) Accessibility, as well as within Dachau itself. I'm wondering if I should also plan on us visiting at least one schloss (Neuschwanstein,  Nymphenburg, Herrnchiemsee)? Probably not enough time for that.

(From Munich we fly down to Egypt, so this German trip is pure serendipity. Flying from where we are in the US our sole connection is through Munich, so I said: "hey, if we're going to fly in and out of Germany, then let's also SEE Germany," so it's not a comprehensive trip (plus I can't afford that, neither in time nor $$$).

What else: personal care (diapering). My husband (children's father) and I like to work together to do a standing change on our son, and I have to say we were spoiled ROTTEN last month in Japan, which has the world's most incredible Universal Restrooms. Holy cow were they insanely terrific.

I am a strict vegetarian, my eldest a flexi-tarian (mostly veg, but will eat some white meat, no fish, no red meat), my husband is an omnivore and our youngest is a pretty good eater, just can't eat spicy food and sometimes has Sensory issues. But of the four of us it turns out I am the biggest (food) impediment ….

I am my youngest son's nurse (I left my career to become his full-time carer and got my nursing degree because of the level of care he requires and deserves). He is one of the four most important members of our family. Many people express (negative) judgment and shock that we travel as a foursome, that he comes with us. First, we didn't have kids so as to go off without them. Additionally, it would never occur to me to relegate one of my beloved family members to "not-so-important" status. While my son is severely I/DD (Intellectually / Developmentally Disabled), who is to say he doesn't get a lot from our trips? It means something to him to feel different textures, either with the palm of his left hand (his dominant side) and / or with his mouth. When we visited The Alamo in Texas (USA) he loved it when I s-l-o-w-l-y pushed his w/c past the gorgeous limestone walls and he could run his left palm along it, feeling, absorbing. It means something to connect with people like us, but elsewhere. In a ramen shop in Hiroshima (Japan) a Japanese grandma came over and couldn't get over how cute my son is, just oohing and aahing over him. She didn't care that he couldn't respond (global aphasia) or was in a chair: she merely saw "adorable young man." But most of all, it just wouldn't be a family thing if he weren't there.

If people have any tips / suggestions / recommendations for any- / every- thing Berlin and Munich, I would totally welcome those! I pick up my German classes again next month.  (I took a few months hiatus, which means so did my abilities.) I am studying mostly to learn how to talk around all-things my son (wheelchair, elevator, ramp, help, seizures, diapering), but also to be respectful to the country and culture we're visiting.

Wish us luck.