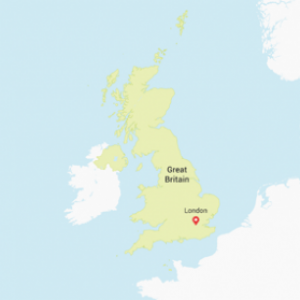 United Kingdom
Public Country
Share information and ask questions about accessible travel in the UK.
Public Country
Reply To: query about getting around London and transport
Member

January 18, 2020 at 7:26 pm

I am a wheelchair user with an assistance dog, without sensory impairments.

London is an amazing city, but the kerbs are different heights, the pavement can be unreliable, and the streets can be busy. Travel links are good, but can be daunting.

I know asking for help sucks, and we would all rather do things on our own, but- there is help at every rail station that's manned, all you need to do is let someone at the station know that you need help. You can do this in advance through Network Rail. https://www.nationalrail.co.uk/stations_destinations/disabled_passengers.aspx

On the underground (https://tfl.gov.uk/transport-accessibility/contact-us-about-accessibility), and on the buses (http://www.arrivaraillondon.co.uk/customer-information/accessibility), there is help available which you can either book in advance or "TUAG" (turn up and go).

From my experience, people have been helpful, but it can be very crowded and you can get jostled.
People in England, even in London, tend to keep to themselves a bit and might not offer assistance but if you were to ask pretty much anyone for help they would at least provide the minimum assistance.

Queues are important here, mostly, but disabled people can go to the front of a queue for a bus or train. Just ask the person at the front to be polite- they will say yes (unless they are a tweedle, we as all places have a few of those).

London Taxies are legendary when it comes to their accessibility and reliability… they know where everything is. So, a taxi might be dear, but useful.

One of my friends is on the "Transport for All" group (https://twitter.com/AlansTweets) – if you tweet him to make contact he can give you some very specific and reliable information about accessible travel in London, how to get the best help, and where to find out more.

Hope that help!