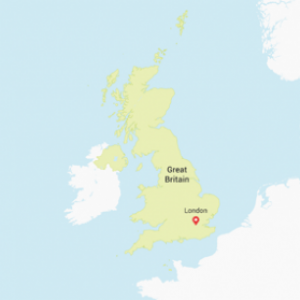 United Kingdom
Share information and ask questions about accessible travel in the UK.
UK's Office of Rail and Road has new disability guidelines
The Office of Rail and Road put out new guidelines that include the following changes:

New rules to ensure that train operators using rail replacement services seek to secure accessible vehicles from bus and coach companies;
Improved passenger information during disruption to ensure passengers know where and when accessible buses and coaches will be operated;
Reinforcement of an existing requirement that where needed, passengers are offered an appropriate alternative arrangement, including a different form of accessible road transport such as a taxi;
For planned disruption, ORR has introduced a new requirement that waiting times for rail replacement services should be similar, irrespective of whether the vehicle used is a bus, coach, taxi or other alternative; and
Explicit references to the legal requirement for rail replacement bus and coach services to comply with Public Service Vehicle Accessibility Regulations (PSVAR) unless a special authorisation is obtained from the Transport Minister.

So, you can ride with a bit more assurance now.

You can read the full PDF here: https://www.orr.gov.uk/sites/default/files/2020-09/accessible-travel-policy-guidance-for-train-and-station-operators_2.pdf
Sorry, there were no replies found.