If you want to edit any of your published blogs, go to My Blog and then click the Edit button next to the title of your blog.
Or, go to the blog post itself and click Edit next to the blog title.
You will be taken to the editor where you can make any changes you would like. After you are finished, click Update to update the post.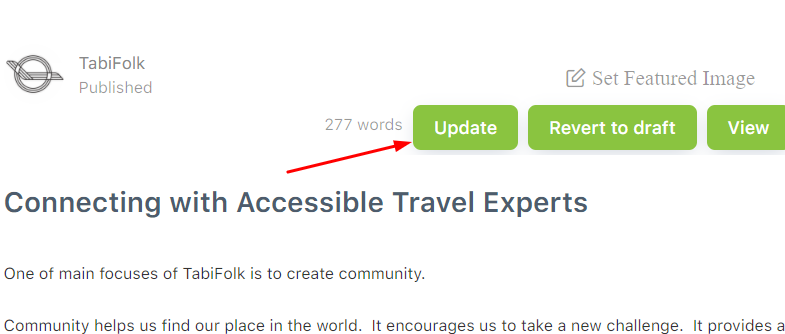 You can temporarily unpublish your post by choosing Revert to draft.
If you would like to permanently delete your post, there is a Delete button under the Set Featured Image menu.