TabiFolk members are active folk indeed! That is why we believe that every member should have a platform to share their adventures.
If you go to Blogs from the top menu (or mobile menu), you will see a list of the latest blogs written by TabiFolk members with a small excerpt of what they have written. If something catches your eye, click on the title to read the rest.
To the left of the article there are quick links to share the post via Facebook or Twitter.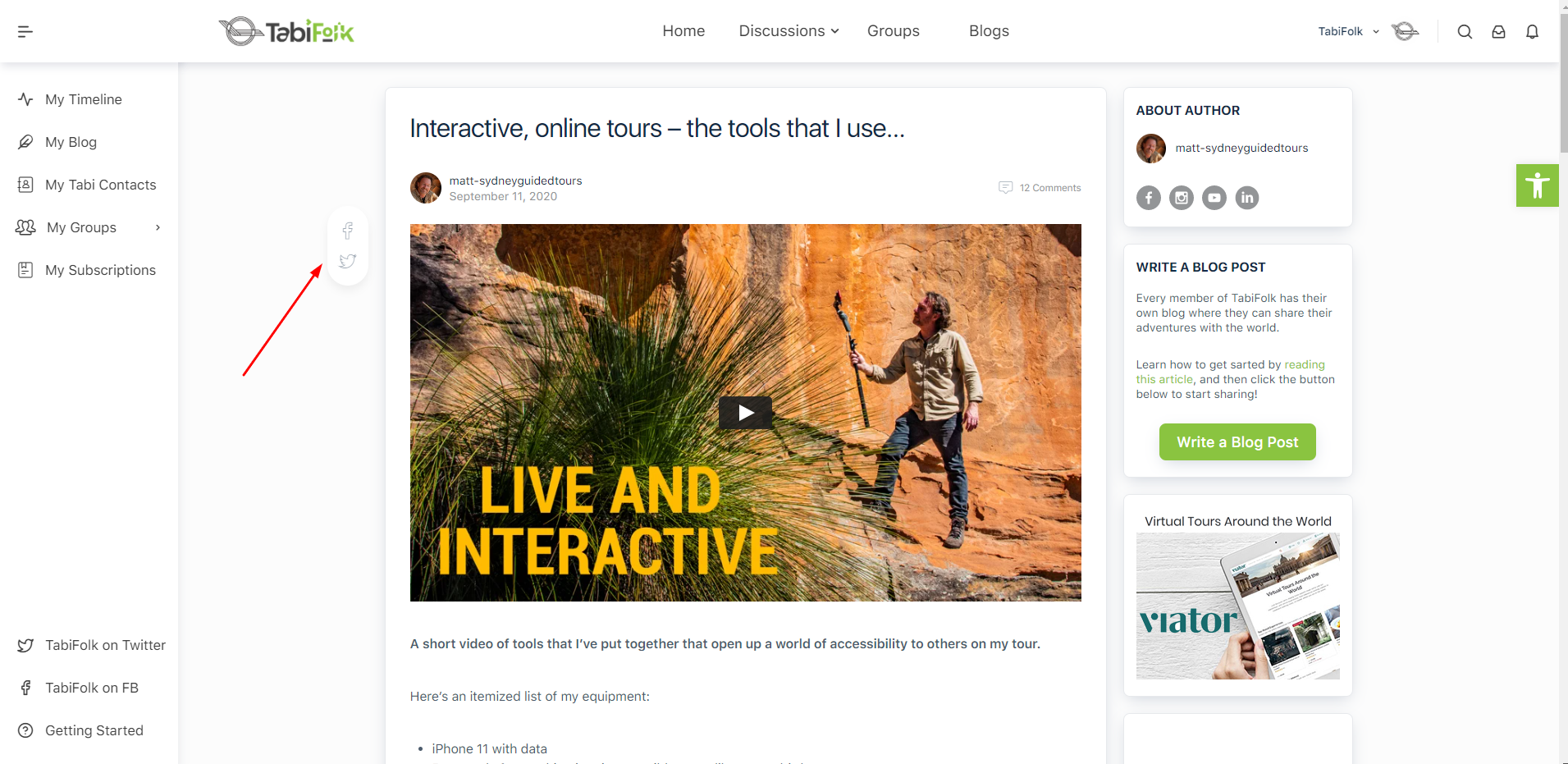 When viewing on a computer, the right sidebar will show a link to the author as well as links to their social media accounts.
Underneath their article, you have the opportunity to respond. When responding, you chose to get notifications for the post so you know when the author or another member has replied. This response will be added to the top of the responses.
If you would like, you can reply to another user's response by clicking Reply under their comment. Your response will appear slightly indented under their comment to show you are replying to their comment.